Fill out the below survey for a $5 Amazon gift card
On a recent trip to London and Rome, I decided to take along Listen Technologies' tour-guide product, ListenTALK (Full disclosure – I work at Listen Technologies). Although there would only be four of us in the group, it presented a great opportunity to use the product for long periods of time in outdoor and in crowded environments.
Our first adventure using ListenTALK was a boat cruise on River Medway in Maidstone, UK. The information, stories, and instructions given by our guide as he piloted the boat made the tour very enjoyable. We could hear clearly over the noise of the outboard motor and the occasional passing boats. Asking questions and having conversations with each other added fun to the cruise.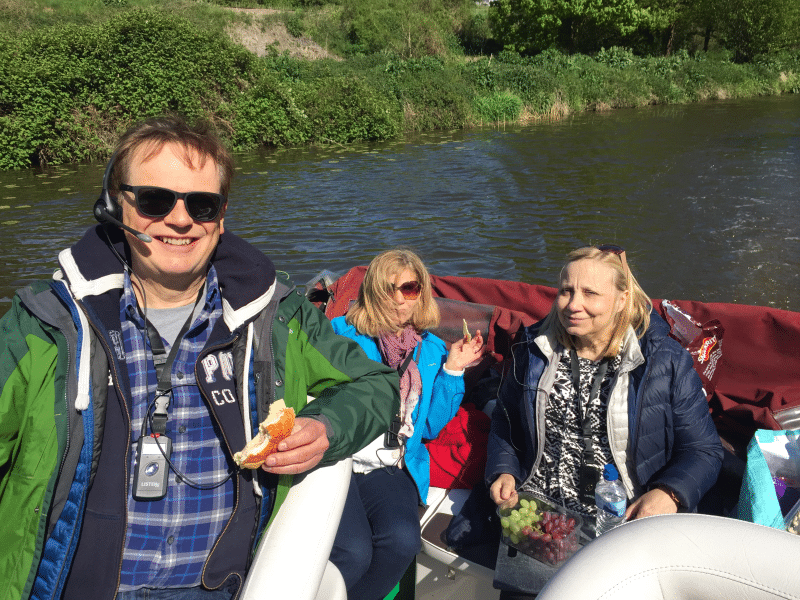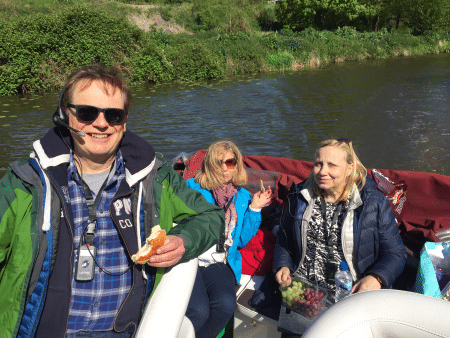 At one point we came to manual, do-it-yourself locks on the river. Since we had never operated locks, we thought it would be fun to try them out. At a landing before the locks, we jumped out of the boat and walked to the locks which were about 50 yards away. Our guide (still on the boat) gave instructions on what to do to operate the locks. The audio was clear, and we were able to hear and understand the instructions to operate the locks successfully. I was pleasantly surprised by how well we could hear each other at that distance.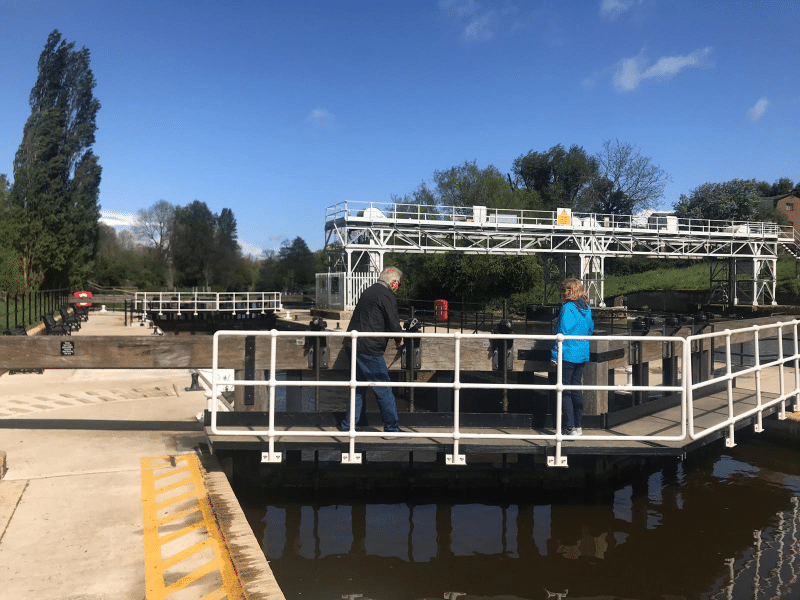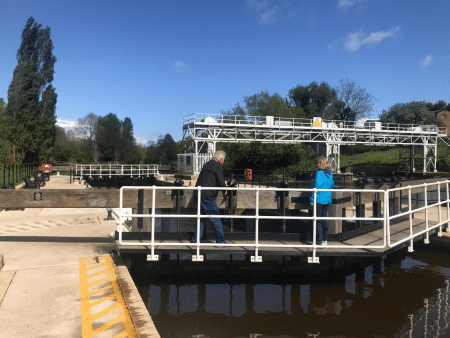 In Rome, being able to communicate in crowded outdoor areas was enjoyable as we could wander off to see something of interest or be separated by crowds and still be able to talk to each other. The many other tour groups with their tour guide equipment did not interfere with static or talk-over on our equipment. We used ListenTALK the whole day and had plenty of battery life. I would recommend using a windscreen on the tour guides headset as occasional wind noise could be heard.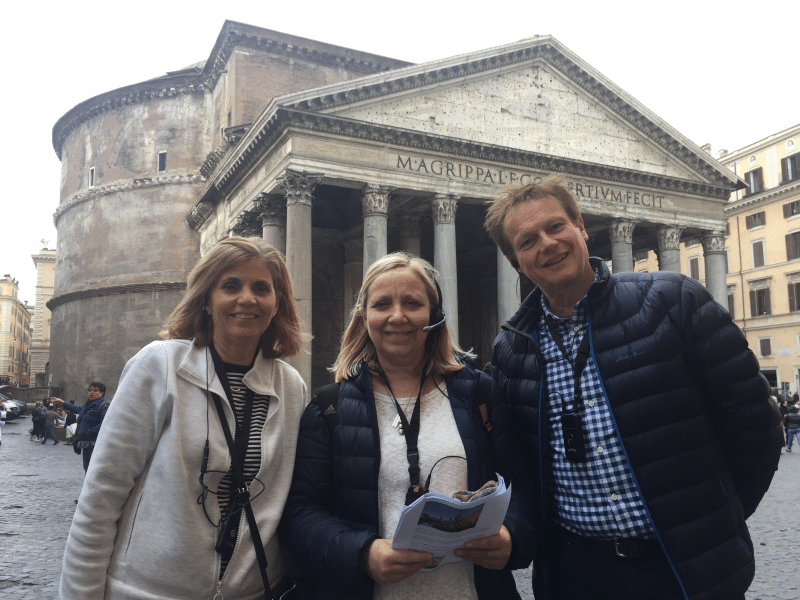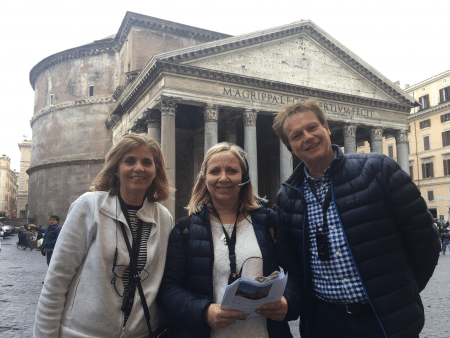 London and Rome are beautiful and there are so many things to see and experience. Make your experience even better by using ListenTALK, as our guides said, "We're using Steve's tour guide gear! It's good fun!"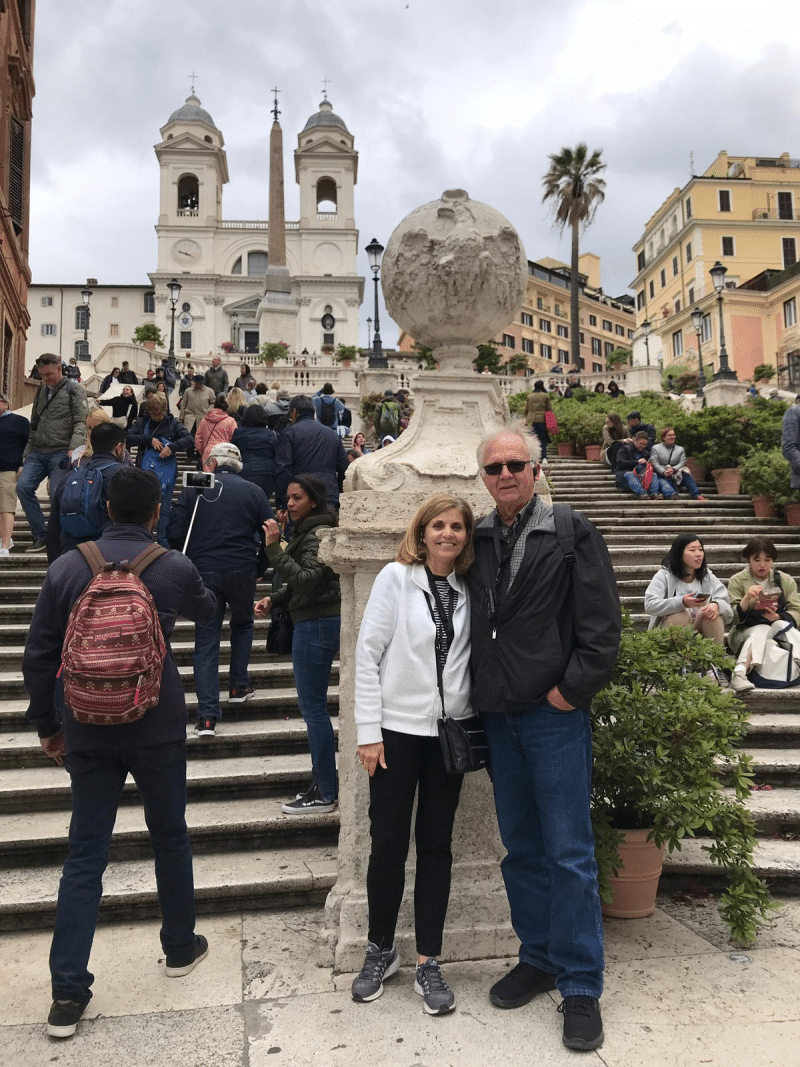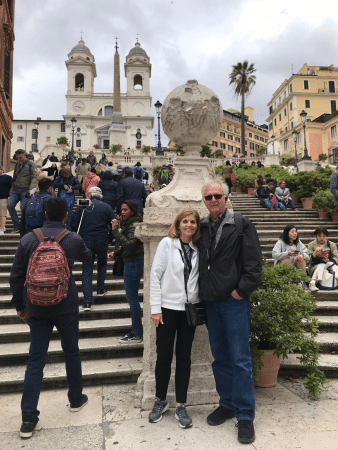 By Steve Olsen, Marketing Services Manager
When you're leading executives on a factory tour of a Blue Buffalo manufacturing facility, you need to leave a great impression by providing a VIP experience. The best way to do that is with a superior group communication system, and ListenTALK can help.
"With ListenTALK, visitors are able to fully immerse themselves in plant tours and hear speakers clearly. The wrap-around headset with boom mic helps block out peripheral visual and audio distractions, so listeners remain in the moment and focused on the speaker," said Adam Wilson, IT infrastructure engineer at Heartland Pet Food Manufacturing—The Blue Buffalo Company.
ListenTALK is the group communication system that overcomes background noise so you can put your best foot forward and show your guests that you're a cutting-edge manufacturer. Let us lead you through the how, where, and why of ListenTALK:
How it works
ListenTALK is easy to set up and use, making it ideal for any factory tour. Before the tour starts, tour leaders can pair transceivers into a group by using the docking station. Or they can do it on the go with a gentle tap. There's no limit to group size, and up to 10 groups can operate in the same area.
Once you're ready to go, you and your guests can choose how to hear. There are the wrap-around headsets with boom mics like the ones Blue Buffalo uses. Or guests can choose to use their iOS or Android earbuds or some other kind of headset.
Then during the tour, the group leader only needs to speak normally, no matter how loud the environment is. That's because ListenTALK has a sensitive internal mic. Your tour leaders won't even have to hold it up to their mouths. The same is true for people in the group.
When they have something to say, all they need to do is push a single button. Then the whole group will hear their comment or question.
Once the tour is over, place the transceivers back in the docking station. They'll be charged and ready to go for the next tour.
Where it works
We know background noise can make it challenging to communicate. That's where ListenTALK can help. It's perfect for factory tours, warehouses, and other facilities where the loud hum of ventilation systems and machinery makes it hard to hear—even if the speaker is standing next to you. It uses a 1.9 GHz frequency to reduce interference, so you won't need to rely on fickle cell signals, Wi-Fi, or Bluetooth connections.
ListenTALK delivers crystal-clear audio while shutting out loud machinery and other background noise. That means you can quickly identify dangers to people in the group and know that they'll hear you.
In addition, ListenTALK has excellent range. So group members can wander around corners or linger behind the group and keep their connection. This system also is encrypted for privacy and security. It will keep sensitive or confidential information in the room.
Why it impresses on a factory tour
ListenTALK helps businesses provide an enhanced factory tour experience that's positive and personal. Because it shuts out background noise, factory tour participants become part of an immersive adventure. They hear every word clearly and can talk to the tour leader and each other.
Blue Buffalo started using ListenTALK at its Heartland Pet Food Manufacturing complex because officials there wanted to capture and hold the attention of company executives during their monthly visits.
"We also wanted to provide an immersive experience," Wilson said. "To help executives understand what the manufacturing process is really like, we invited them to don hard hats and steel-toed boots and needed a communication system that would complement this approach and help keep them in the moment.
"The ListenTALK system really let us create a point of focus and capture executives' attention during tours," Wilson said. "The headphones helped block out distractions and enabled tour participants to hear speakers clearly."
If you're looking for a group communication system that will help you put your best foot forward and show VIPs that you're a cutting-edge manufacturer, ListenTALK can help. It's easy to use, works in challenging environments and impresses guests. If you're ready to stop losing out on opportunities, tell us about your environment so we can recommend a solution and you can start impressing your VIP guests. We've been solving communication challenges for more than 20 years, and we'd love to help you. Call us today at (888) 296-1623, or check us out at ListenTALK.com.