Hearing loops are the preferred assistive listening technology for those who have a T-coil hearing aid or cochlear implant. A hearing loop enables people who need assistive listening to receive clear, amplified sound directly through their T-Coil hearing aid, cochlear implant, or hearing loop receiver.
As the exclusive distributor of the Americas of Ampetronic, Listen Technologies customers benefit from Ampetronic's 25 plus years of experience as innovator and market leader, both through its outstanding and versatile product range and directly through their comprehensive support services.
Ampetronic and Listen Technologies are committed to improving the lives of hard of hearing people by making professional quality hearing loop solutions available.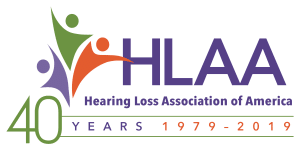 The Hearing Loss Association of America (HLAA) is the nation's leading organization representing consumers with hearing loss. HLAA has developed tools specifically for advocating for assistive listening and hearing loops in the general community. Please visit: www.hearingloss.org/hearing-loop-toolkit/