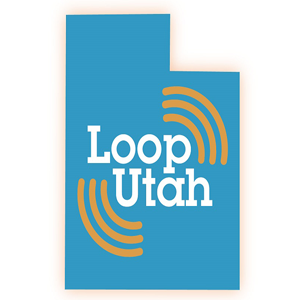 When I first started at Listen Technologies I was told I would have certain kinds of moments. Moments that weren't about marketing a product, per se, rather, they'd be moments that would show me that there are bigger reasons that we do what we do; moments that would reinforce why I decided to work for this company in the first place, because it helps people have better life experiences. I had several of these moments last Saturday as we helped kick off the Loop Utah Movement at the Deaf and Hard of Hearing Festival. Here are a few of them.
Gaining More Understanding
I am not a person with hearing loss and I have recently entered into a world of trying to understand what it must be like for people who do have a hearing loss. I won't lie; it's been a challenge for me to understand. I've stumbled over jargon and made silly mistakes along the way. It's been a bit tricky for me to navigate through the ADA requirements. It's been even harder for me to fully understand the human aspects of how frustrating it must be to have to go to a public space and not be able to fully participate. This began to change on Saturday.
As I arrived at the
Sanderson Center for the Deaf and Hard of Hearing
for the festival on Saturday the atmosphere was strange from my perspective. Things appeared to be quite lively. There were lots of people outside smiling. There were snow cones, and fries, and games. There were lots of different vendors at booths, but things were quiet as I walked across the lawn. I didn't understand what was going on. How could it be so quiet? It looked like people were having a great time. It suddenly dawned on me that the reason for the relative quiet was because people were signing to each other. Silly me! Here I was, already making assumptions about something I knew very little about—I have so much to learn.
At first, the silence made me feel shy and awkward; I don't know any sign language, so I felt incredibly out of place, but then I decided to use the situation as a learning experience. This was one of my moments, a moment that opened me up to learning what it feels like to not be able to fully participate in something. Personally, I feel it was very important for me to have this moment of clarity. I was humbled in a very good way. If I hadn't been open to the human aspects of feeling vulnerable right then and there, I wouldn't have had the opportunity to grow and experience the things I did later that day.
As a writer, I tend to be far better in textual communication than in verbal communication. I tend to get a little tongue-tied when approached by strangers, especially in crowded environments, which is why I was in absolute awe of my co-workers when they talked with people who visited our Listen Technologies booth at the festival.
Watching and learning from Cory Schaeffer, Tim Schaeffer, Kristin Rector, Carrie Keele, Mike Griffitt, and the Steering Committee Chair, Dr. Anne Lobdell was invaluable to me. They were incredible, whether they were demonstrating our small Hearing Loop, getting people to join the Loop Utah Movement, or merely talking to people about hearing loss prevention. It was great to have the opportunity to watch and learn from all of them. It also gave me the courage to have a few interactions of my own, one of which was quite memorable.
As all of my Listen comrades had wandered off to ready themselves for presentations or visit other booths, I was left alone to mind our table. Obviously, I was a little anxious. A few people stopped by and I shyly talked about Loop Utah. People politely took our informational kits and I even got one of them to sign up for Loop Utah e-mails. But the most incredible moment I had during this time on my own was with a small, similarly shy, twelve-year-old girl. Her name was Sara.
Sara approached our Listen table quietly. I smiled at her and she shyly smiled back. Feeling a little awkward I asked her if she had a hearing loss. She shook her head and looked down at some of the informational things we had on our table. I then asked her if she knew someone who had someone with hearing loss. Her facial expression as she looked up at me was something I'll never forget. It was a mixture of sadness, loss, pain, and a little hopefulness; something that said, "Yes, and I love this person, but don't know what to do, because I'm just a kid."
It turned out that the person she knew was her grandfather and he was very important to her. She had no idea what kind of hearing aid he had (whether it was equipped with a t-coil or not) all she knew was that he didn't like wearing it and that he didn't like going places with her as much anymore. When I asked if her grandfather was with her to see if I could talk with him too, she admitted she was alone. Sara had come to this festival on her own to help find some answers for her grandfather to help make his life better. This simultaneously broke and filled my heart! What an amazing kid! My awkwardness and shyness wore away quickly. I knew I had to do something to comfort her or at least try to help her.
I asked Sara about some of the things she liked to do with her grandfather. Apparently, they both love going to the movies. Both of them also love mixing M&M's in with their popcorn (we had a supply of M&M's at the Listen table and yes, I gave her an extra bag). Instead of launching into a big speech about Hearing Loops, I simply told Sara about some of the different things she could do to help her grandfather. I gave her a stack of Calling Cards she could hand out to movie theaters she visited. And then together we sat down and quickly wrote a letter to the movie theater she and her grandfather visited the most asking them to install a Hearing Loop, so she and her grandfather could keep going to the movies together. She promised me she'd send the letter. I promised myself never to forget how I felt as I helped her. It was indeed one of my moments.
I am someone who finds a great deal of value in being able to go out an experience cultural events, whether that is watching a contemporary version of some Shakespearean play, seeing an opera, or listening to an art historian talk about a Chagall painting on a tour at a museum. Granted, these things might not be everyone's proverbial cup of tea, but no matter what one enjoys doing (sports, church, lectures, poetry readings, whatever) one should have the right to enjoy it fully. Watching drama unfold on a stage, hearing the notes of a talented soprano, learning about brushstrokes from an educated scholar, so that you know more about a work of art are important things to me personally. I don't know that they're important to everyone, but I fully believe that we all have instances and things we enjoy that cultivate who we are as human beings. Maybe it's a rock concert for you. Maybe it's cheering at a basket ball game. Whatever it is, I fully believe that these things make us more human; they make us better humans. There are those among us who are currently not participating in what they love doing, simply because they do not have access to assistive listening devices or equipment.
Hearing Loops allow people with hearing loss who have smart hearing aids (hearing aids with telecoils) and cochlear implants go out and experience things they love in public spaces and venues. The benefits of Hearing Loops are easy to understand: they're more hygienic and they offer a personalized sound experience that's delivered from the source of the loop straight to a users hearing device. They are also compliant with the ADA.
I'm told that the current percentages of people with hearing loss in the United States fall somewhere between 17% and 20%. When I think about these numbers, I find it staggering. Not because of the ones and sevens or the percentages, but because of the human faces behind these numbers who are limited in experiencing things they may have used to loved to do, much like Sara's grandfather.
When we quote numbers like this, we must remember who they represent. They represent our loved ones, our friends, and ourselves. When you really think about it—I mean really, really think about it—these percentages are much bigger than just 17% or 20%, because when you know someone with hearing loss, you become part of that number, too. What I mean to say is that Sara's grandfather isn't alone, he has Sara. Sure, they're just two people, but imagine what would happen if everyone was as brave as Sara. If we all pool our collective resources and advocate for changes together as people who don't necessarily have hearing loss, but as people who are concerned about it, we can make huge differences.
At some point in your life, you're going to know someone who has a hearing loss. It could be your grandfather. It could be your mom, your dad, your favorite sibling. It could be your child. It could be you. When you think of the faces of these people you love, can you honestly say that they deserve to experience less in life? If you could make things better for them, wouldn't you?
Although I've only listed a few, the moments I experienced on Saturday made me more aware of the importance of the Loop Utah Movement.
I do not personally have a hearing loss, but I am increasingly passionate about creating meaningful cultural experiences for others. I fully believe that this makes us all better as people. Looping venues in the State of Utah has become important to me. Not because I work for Listen, but because I believe in making people's lives better. I sincerely hope that you too will consider joining this movement. Together we can make a difference, One Loop at a Time.