References
Download PDF
PROJECT:

Seattle Seahawks

PRODUCT: ListenRF

LOCATION: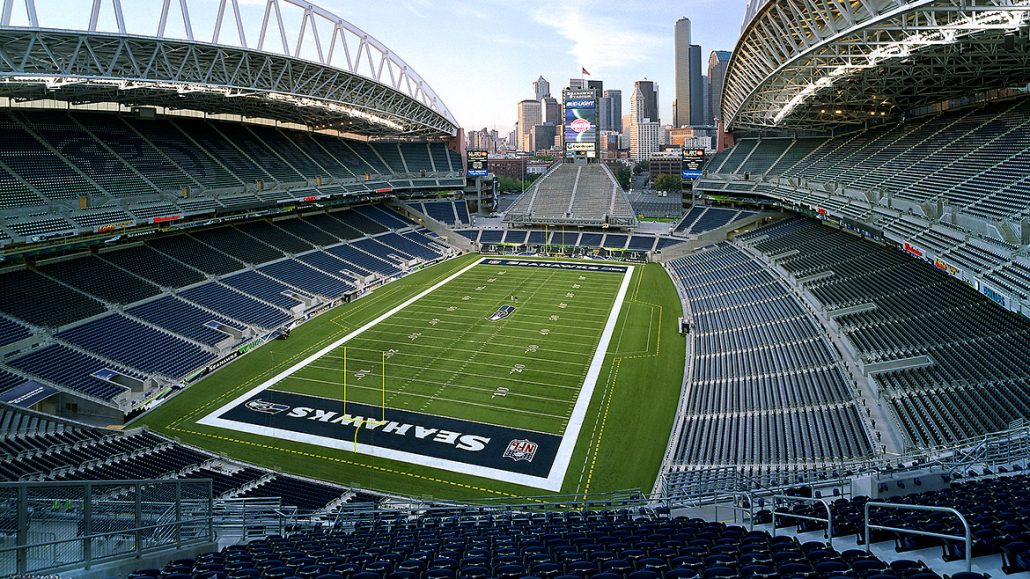 The 67,000 seat Seattle Seahawks stadium features two state-of-the-art LED video screens, hundreds of widescreen television monitors, a cutting edge sound system, and a ListenRF audio system from Listen Technologies.
Systems integrator, Dimensional Communications, was brought into the project for their audio expertise. According to Steve Olszewski, Vice President of Dimensional Communications, they had an interesting challenge. The owner of the Seahawks, Paul Allen, is very technology driven (Allen was co-founder of Microsoft) and wanted the latest technology to be incorporated in the stadium. Because of the heavy use of electronic technology throughout the venue, there was a great deal of electrical interference that could hamper the use of wireless audio systems.
Olszewski chose a ListenRF system because its 57 channels allowed the installers to find a clear channel even with the interference. Another reason for the choice of the ListenRF system was its advanced technology. Listen Technologies products provide the best audio quality and longest warranty in the business. The LR-400-216 Portable Display RF Receiver(216 MHz) features an integrated LCD, ability to lock channels, and advanced SmartCharge™ making it easy to manage even a large number of receivers. When spectators check out receivers, they know they'll be able to easily hear the game and commentary. All they need to do is turn on their receivers and adjust the volume to a comfortable level.
The LT-800-216 Stationary RF Transmitter (216 MHz) was chosen for its transmission range capabilities of up to 3,000 ft. (914 m) and use of up to (3) three simultaneous channels. RF is an ideal assistive listening technology for its wide area coverage both indoors and outdoors.
SYSTEM COMPONENTS
• LT-800-216 Stationary RF Transmitter (216 MHz)
• LA-122 Universal Antenna Kit
• LA-326 Universal Antenna Kit
• LR-400-216 Portable Display RF Receiver (216 MHz)
• LA-164 Ear Speaker
• LA-361 High Capacity AA Alkaline Batteries (2)
• LA-304 Assistive Listening Notification Signage Kit
ABOUT
Seahawks Stadium (CenturyLink Field) is a multi-purpose stadium in Seattle, Washington. It is the home field for the Seattle Seahawks and Seattle Sounders. The venue also includes the Event Center with the WaMu Theater, a parking garage, and public plaza. It is used for concerts, tradeshows, consumer shows, and sporting events. Located within a mile of Seattle's central business district, the venue is accessible by multiple freeways and forms of mass transit.