References
Download PDF
PROJECT:

The Buckhead Theater

PRODUCT: ListenRF

LOCATION: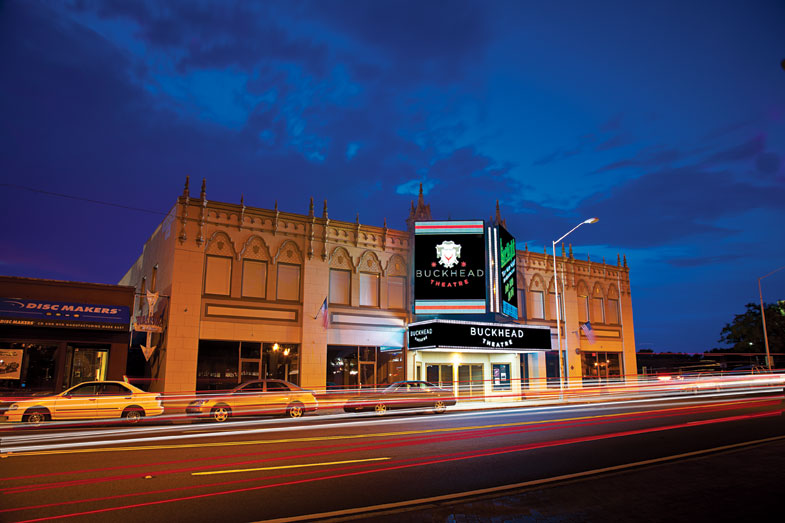 Along with exotic and charming Spanish Baroque style architecture, The Buckhead Theatre houses a new state-of-theart suite of sound and lighting equipment. The interior plan increases flexibility for a variety of performances and events, including: lectures, comedy, Broadway plays, rock-and-roll, jazz acts, as well as private & public events.
Technical Services Audio-Visual (TSAV), a global professional audio-visual consulting, staffing, and systems integration company, worked with Novare Events, the theater management company. TSAV identified several AV goals to increase intelligibility and minimize sound transference, including the need for an optimized assistive listening system.
The ListenRF assistive listening system supplied by Listen Technologies fit the bill and all parties involved couldn't be more pleased. Listen Technologies solutions include convenient, wireless equipment that helps clients personalize the sound experience, so those who need extra assistance for any reason can hear effortlessly.
SYSTEM COMPONENTS
• LT-800 Stationary RF Transmitter
• LA-122 Universal Antenna Kit
• LA-164 Ear Speakers
• LA-166 Neck Loops
• LA-304 Assistive Listening Notification Signage Kit
• LA-313 16-Unit Portable RF Product Carrying Case
ABOUT
Atlanta's historic registry has a shining star with the renovation of The Buckhead Theater. At the height of the Jazz Age and the dawn of sound motion pictures, the theater opened its doors for the first time in June of 1930. After two years of renovation, The Buckhead is back in all its glory, playing once again to soldout audiences.