References
Download PDF
PROJECT:

University of California, Riverside

PRODUCT: ListenWiFi

LOCATION: Riverside, CA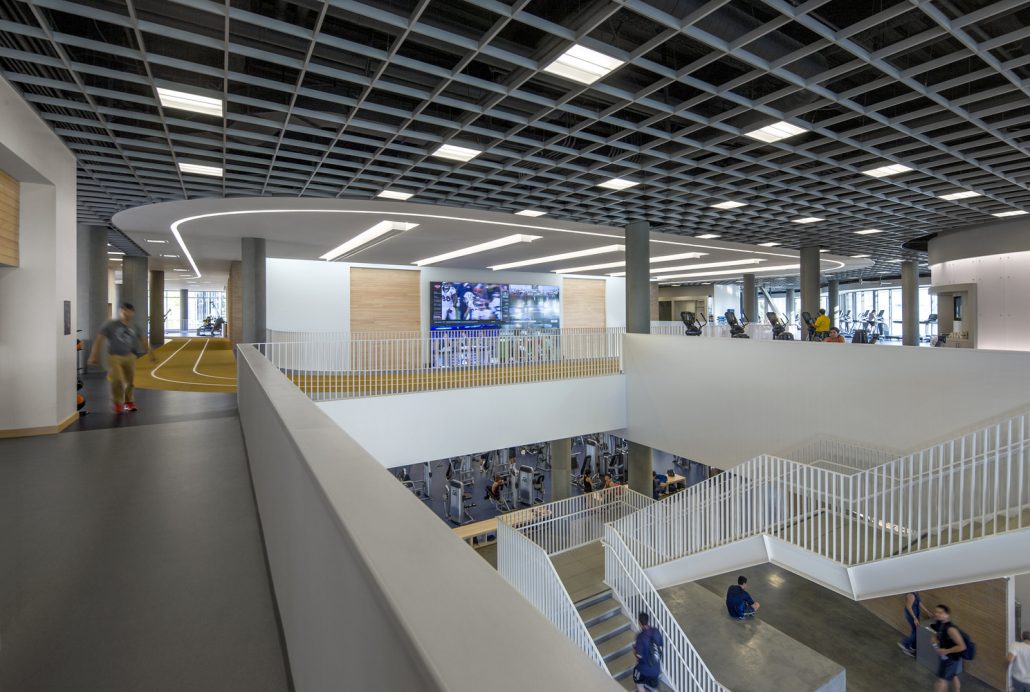 In 2014, the University of California, Riverside (UCR) completed an 80,000 square-foot Student Recreation Center addition to serve as the hub of recreational, intramural, and club sports on campus. High-Tech Electric of Clovis, California, was brought in to install a large multi-screen media wall for showcasing school events, sharing news, broadcasting sports games, and for other entertainment and educational purposes. The 7x7x28.5-foot media wall connects 18 channels of content, including cable channels, static digital
images, and messaging as well as DVD and other media inputs.
Since the media wall is located near the fitness center portion of the recreation center, UCR wanted students to easily access audio
content from any of the 18 channels through their headphones using their mobile devices (iPhones, Androids, tablets, etc.). UCR chose the ListenWiFi Personal Listening System from Listen Technologies because it broadcasts audio from multiple TV channels or other audio sources using digital WiFi transmission. Using the free ListenWiFi App available from the Apple App Store or Google
Play, students can bring their own WiFi-enabled device and headphones or ear buds and easily switch audio channels with the flick of a thumb. ISP connectivity also provides Internet access for customers connected to the ListenWiFi network.
SYSTEM COMPONENTS
• PL-SERVER-20 Twenty Channel Server for Personal Listening
• PL-ADC-20 Twenty Channel Stereo Audio Digital Conversion Interface
• PL-WAP2 Personal Listening Wireless Access Point
• PL-POE-A Power over Ethernet Adaptor to power the WAP via CAT6
• PL-LABELS-1-20 Personal Listening TV Channel Labels
• PL-EB-20 Personal Listening Ear Buds (Pack of 20)
ABOUT
UCR's 155,000-square foot recreation center facility offers a 21,000-square foot weight area, 100 cardio machines, a wide variety of fitness and recreational classes, a 237,000-gallon pool, drop-in basketball, volleyball and badminton games, intramural sports and clubs, and a 32-foot climbing wall called "The Rock." Available to all registered UCR students, it is open weekdays from 6 a.m. and most nights until 12 a.m. (except Friday and Saturday nights).