Because everyone deserves the same great experience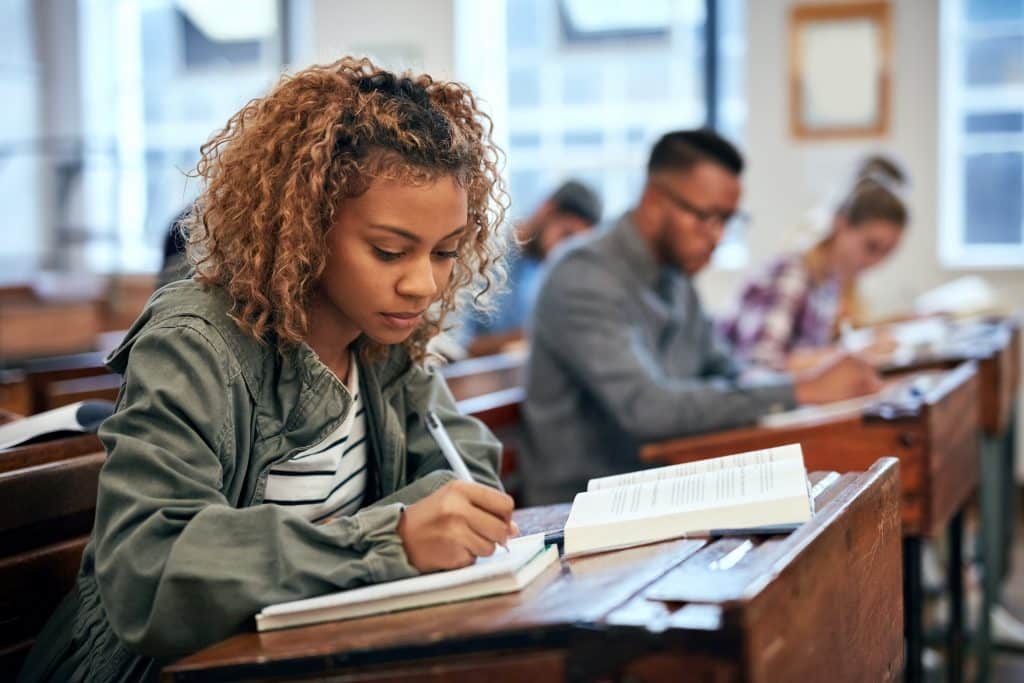 Hearing loss is considered an invisible disability due to several factors. Some people simply don't want to admit that they have hearing loss; others don't know that there are many resources, including assistive technology available to help. Everyone knows someone with hearing loss and if we are lucky to live long enough, at some point we will all be touched by this disability.
It is important to be informed about the technologies and innovations to help those who have hearing loss so that they can continue to participate in and listen to the things they love.
Over 5% of the world's population – or 430 million people – require rehabilitation to address their 'disabling' hearing loss (432 million adults and 34 million children). It is estimated that by 2050 over 700 million people – or one in every ten people – will have disabling hearing loss. (World Health Organization, April 2021).
Those with hearing loss are often an unknown and under-served group. Everyone knows someone with hearing loss, yet if you ask people what accommodations are made, they often have no idea that assistive listening accommodations are available.
One misunderstood aspect of hearing loss is that while hearing aids are great, they do not work in every situation. Hearing aids work great in a quiet environment, but in places with a lot of ambient noise, an assistive listening system is needed to block out unwanted sound and deliver sound directly to people's ears. People with hearing loss need more signal than noise- it isn't helpful if the sound is just louder.
Providing assistive listening systems is not only the law in many places, but it's the right thing to do.  Assistive listening helps people feel included, connected to their communities, and live fuller, richer lives.
Nearly 20% of patrons have a need for assistive listening
Patrons with access to assistive listening systems and devices have a much better experience
It's required by law in many countries
There are tax benefits in the United States –
In the US, there are penalties for not complying with assistive listening requirements. You could face legal ramifications and penalties. The Department of Justice (DOJ) issued a Final Rule that outlines civil penalties ranging from $55,000 to $150,000.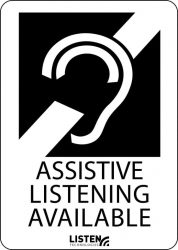 Assistive Listening Accessibility Calculator
The Assistive Listening Accessibility Calculator walks you through the requirements of being compliant based on your location and venue capacity.
How to Comply with the ADA
In the United States, under the Americans with Disabilities Act, an assembly area is defined as a building or facility, or a portion thereof that is used for the purpose of entertainment, education, civic gatherings, or similar purposes. Specific assembly areas that require assistive listening systems include, but are not limited to: classrooms, public meeting rooms, legislative chambers, motion picture houses, auditoriums, theaters, playhouses, dinner theaters, concert halls, centers for the performing arts, amphitheaters, arenas, stadiums, grandstands, or convention centers.
Required Number of Receivers
This chart details the number of receivers or ALDs required based on seating capacity. If an area has a hearing loop, hearing aid compatible receivers are not required, however they are required with other types of systems as outlined in the chart.
Contact Listen for a customized quote to accommodate your seating capacity at +1.801.233.8992 or 1.800.330.0891.
| Seating Capacity | Minimum Number of Required Receivers | Minimum Number of Receivers to be hearing aid compatible** |
| --- | --- | --- |
| 50 or less | 2 | 2 |
| 51 to 200 | 2 plus 1 per 25 seats over 50 seats* | 1 per 4 receivers* |
| 201 to 500 | 2 plus 1 per 25 seats over 50 seats* | 1 per 4 receivers* |
| 501 to 1000 | 20 plus 1 per 33 seats over 500 seats* | 1 per 4 receivers* |
| 1001 to 2000 | 35 plus 1 per 50 seats over 1000 seats* | 1 per 4 receivers* |
| 2001 and over | 55 plus 1 per 100 seats over 2000 seats* | 1 per 4 receivers* |
*Or fraction thereof
**Using Listen LA-430 Integrated Neck Loop/Lanyard with LR-x200 iDSP Receivers or LA-166 Neck Loop with LR-x00 or LR-4x Standard Receivers
Hearing Aid Compatible Receivers
A receiver is hearing aid compatible when it works with a telecoil installed in a hearing aid or cochlear implant. Improvements in technology have increased options for hearing aid compatible receivers, including neck loop in lanyard technology, allowing the sound to be transmitted from the lanyard directly to the telecoil or cochlear implant.
Signage
An important part of compliance is signage identifying the availability of assistive listening devices. Venues are required to post signs with the international symbol of access to an assistive listening system. Click here for more information.
Enforcement
The U.S. Department of Justice (DOJ) is the entity for enforcement of the ADA. If an individual goes to a venue, asks for an assistive listening system and one is not provided, that individual can file a complaint with the Department of Justice. The Department of Justice then may file a lawsuit. If at that point the owner of the venue is found to be non-compliant, civil penalties are often applied.
US Tax Credit
Businesses may receive a tax benefit for assistive listening systems. Small businesses may be eligible for up to a $5000 tax credit and any business may qualify for up to a $15,000 tax deduction. In certain instances, the tax savings may cover a significant portion of the purchase.
Finding Locations and Venues
Discover the places that provide assistive listening systems in venues near you with the ALD Locator. Its purpose is to provide access to assistive listening friendly facilities and businesses. The ALD Locator is located at 
www.ALDlocator.com
.
A Guide to Assistive Listening; Understanding Mandatory Compliance
In 2010, new standards for the ADA became law (these standards took full effect on March 15, 2012, mandatory for all new construction or renovations). Download the ebook, A Guide to Assistive Listening; Understanding Mandatory Compliance to learn about the changes, specifically for assistive listening systems and include new technologies to meet the guidelines.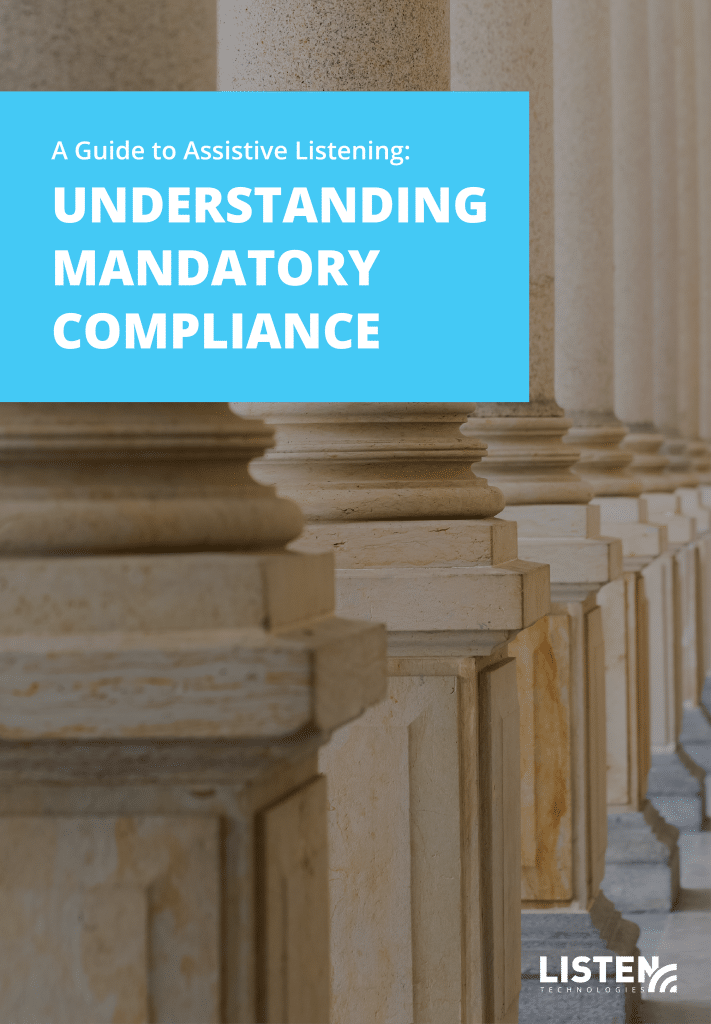 Insights in Assistive Listening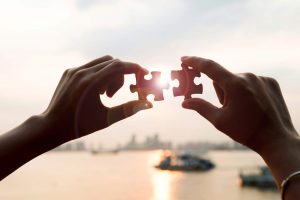 Assistive listening and Wi-Fi streaming go hand in hand. Together, they create an inclusive personal…
Read More
Please note: This information is not meant to be a substitute for legal advice or legal opinions. You should always obtain legal advice that is specific to you and your situation. This information is general information only and is NOT a substitute for legal advice or legal opinions. Among other things, this information may not reflect current legal developments or other issues that may apply to your specific circumstances and situation.