References
Download PDF
PROJECT:

Frijsenborg Boarding School

PRODUCT: ListenTALK

LOCATION: Frijsenborg, Denmark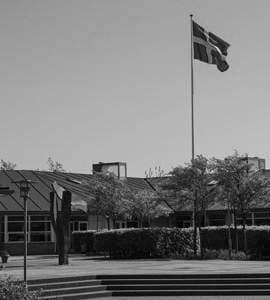 Problem
Frijsenborg needed to upgrade its amplifying systems for hearing-impaired students and sought a technical solution that would also facilitate hearing-impaired students' interactions with the teacher and rest of the classroom.
Solution
Using ListenTALK transceivers, one unit is used as a teacher's microphone with an attached headset. The other units are for students – both hearing-impaired and typical-hearing students – to use as senders, receivers or both. The combined amplification of sound directly to the ears of hearing-impaired students with
ListenTALK and classroom sound field system speakers enables hearing-impaired students to clearly hear everything that is being communicated in the classroom and engage in discussion with teachers and peers.
Result
• Enabled hearing-impaired students to hear clearly
• Inspired confidence among teachers
• Facilitated greater collaboration and engagement
SYSTEM COMPONENTS
ListenTALK Transceivers, Headsets and Docking Station were used to meet the Boarding School student's needs.
ABOUT
Frijsenborg Boarding School, a secondary boarding school in Denmark, enrolls approximately 100 students annually; generally, 20 to 25 percent of students are hearing impaired. Frijsenborg specializes in accommodating students with hearing disabilities and including them among students with normal hearing.