Many people who experience hearing loss aren't aware of assistive listening options that are available to them when attending concerts, museum exhibits , theater performances, lectures, sporting events in stadiums or ballparks, classes at school, etc,.
Under the 2010 changes to the American's with Disabilities ACT (ADA), assistive listening devices are required by law at any venue that offers sound as part of their patron experience.  These venues have assistive listening systems available and they want their investments to be put to good use.
The availability of the devices is indicted by signage which may look like: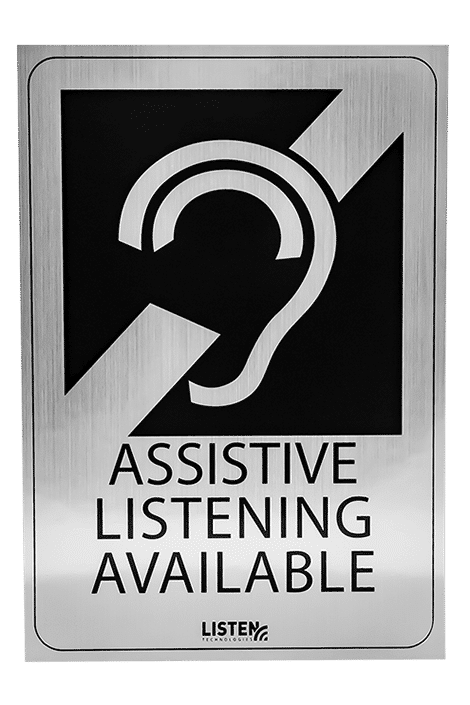 Assistive listening devices can change a mediocre experience in a venue to an enjoyable one, as they bring the sound system source directly to the individual's ear and elements the background noise in the venue.  Individuals deserve to hear clearly and to get what they came for while visiting these types of venues.
This
video
demonstrates how you can know if a venue offers assistive listening devices, how to request them, and how to use these devices.