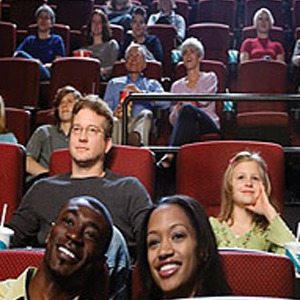 Imagine yourself in the skin of a person with hearing loss. You are in a movie theatre, at worship, or attending a lecture—and having trouble hearing. Which of these two hearing assistance options would you prefer?
a)      To get up out of your seat and attempt to locate, check out, and wear an extra headset that delivers generic sound, or
b)      Simply to push a button, whereupon your own hearing aids or cochlear implant instantly becomes an in-the-ear loudspeaker, delivering sound customized for your own hearing needs.
It's a no-brainer for those with hearing aids or cochlear implants. In Scandinavia and the United Kingdom, the second (customized, wireless loudspeaker) option is fast being realized.
Hearing loops
, a classic technology now in modern forms, magnetically transmit sound directly to hearing instruments with telecoils in tens of thousands of venues. These now include back seats of all London taxis, teller windows at 11,500 post offices, countless ticket windows and service points, and in most places of worship that have PA systems, including the great British cathedrals.
Hearing loops address two huge problems with assistive listening systems that require supplementary equipment: First, the equipment seldom gets used—"about once per month per theater," a manager at my community's biggest theater complex told me. Second, it isn't feasible in transient venues, such as pharmacy counters, airports, and ticket booths.
With support from the Hearing Loss Association of American, the American Academy of Audiology, and hearing loss associations in various states, grassroots efforts are now spreading this directly hearing aid-compatible assistive listening. See
here
for what the Wisconsin audiologist Juliette Sterkens and others has accomplished in their state.
West Michigan
now has hundreds of looped facilities, including most worship places, the Grand Rapids Airport (both concourses and all gate areas), and even the 12,200 fixed seats of Michigan State University's basketball arena. See also hearing loop initiatives in
Arizona
,
Colorado
,
Florida
,
Illinois
,
New Mexico
,
New York City
,
Oregon
, Rochester (NY),
Sarasota
,
Seattle
, and
Silicon Valley
.

New companies
are manufacturing product and offering design and installation support to audio contractors, increasing numbers of whom are gratified by the response. "Of all the AV installations we do, it's the induction loop that receives the most positive feedback," reports Glenn Hall of Bestboy Audio in Avondale, PA.
Is this the ultimate wireless hearing solution? The cost, limited range, and power demands of alternative wireless technologies, such as Bluetooth, make hearing loops today's technology of choice for public access.
But if some future wireless technology is similarly affordable, miniaturized for most hearing instruments, simple to use, inconspicuous, and able to cover a wide area with a universally accessible signal, then bring it on.
Our advocacy is less for hearing loops per se than for hearing technology that enables hearing instruments to serve an important second function, as simple, affordable, wireless loudspeakers.
Happily, with support from more and more AV professionals, we are now approaching a cultural tipping point where that dream looks like an achievable reality.